Two ways to order.
1. Order online at moonwalksbymagicworld.com
2. Call in your order at 508-842-2177.
CLICK ON LINE CATALOG FOR ALL RENTALS.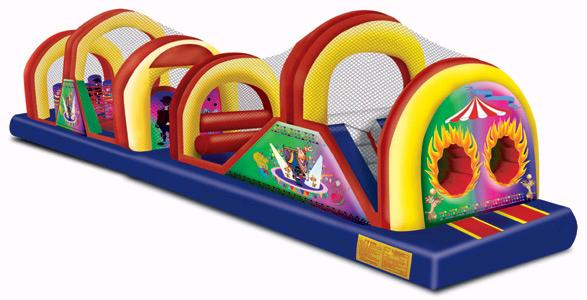 CIRCUS OBSTACLE COURSE
START BY JUMPING THROUGH THE FIRE RINGS UP THE RAMP THROUGH THE SQUEEZE PLAYS. THEN CRAWL PAST THE DUMMIES AND THROUGH THE BUNGEE ROPE JUNGLE TO THE FINISH LINE.
---
View Basket
Secure Checkout
Home | About Us | Contact Info
Feedback | News | Promotions