Two ways to order.
1. Order online at moonwalksbymagicworld.com
2. Call in your order at 508-842-2177.
CLICK ON LINE CATALOG FOR ALL RENTALS.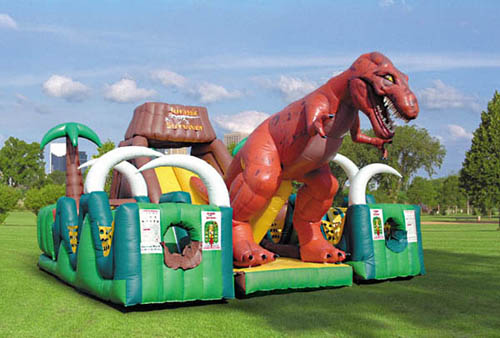 JURASSIC SURVIVOR
JURASSIC SURVIVOR- THE CHALLENGE OF SURVIVING THIS OBSTACLE COURSE IN TOUGH ENOUGH, NOW YOU MUST SURVIVE THE LIFE SIZE 20FT T-REX. GREAT FOR ANY AND ALL EVENTS. THIS BRINGS THE WOW TO ANY EVENT. A BIG MONEY MAKER FOR THOSE FUND RAISERS.
---
View Basket
Secure Checkout
Home | About Us | Contact Info
Feedback | News | Promotions