Two ways to order.
1. Order online at moonwalksbymagicworld.com
2. Call in your order at 508-842-2177.
CLICK ON LINE CATALOG FOR ALL RENTALS.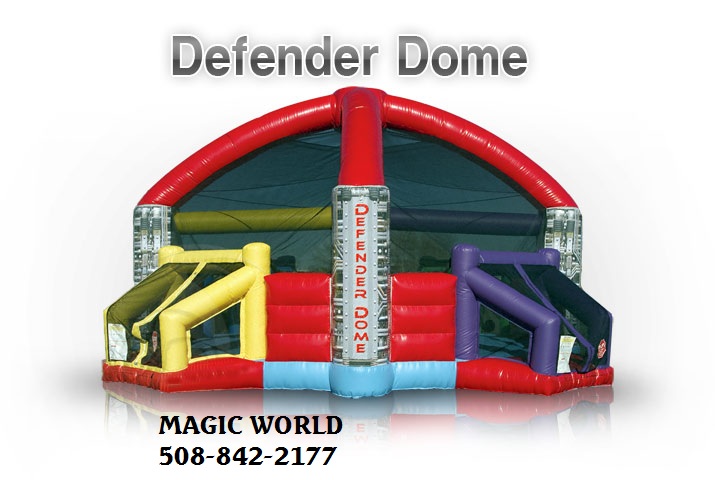 DEFENDER DOME
DEFENDER DOME IS HUGE!! 34X34 OF FUN,FUN,FUN. A GREAT INTERACTIVE INFLATABLE. PLAY SOCCER/DOGE BALL OR USE IT A GIANT MOONWALK. PERFECT FOR GRAD PARTY'S. IT CAN HOLD UP TO 10 ADULT'S AT A TIME WOW!!!
---
View Basket
Secure Checkout
Home | About Us | Contact Info
Feedback | News | Promotions