Two ways to order.
1. Order online at moonwalksbymagicworld.com
2. Call in your order at 508-842-2177.
CLICK ON LINE CATALOG FOR ALL RENTALS.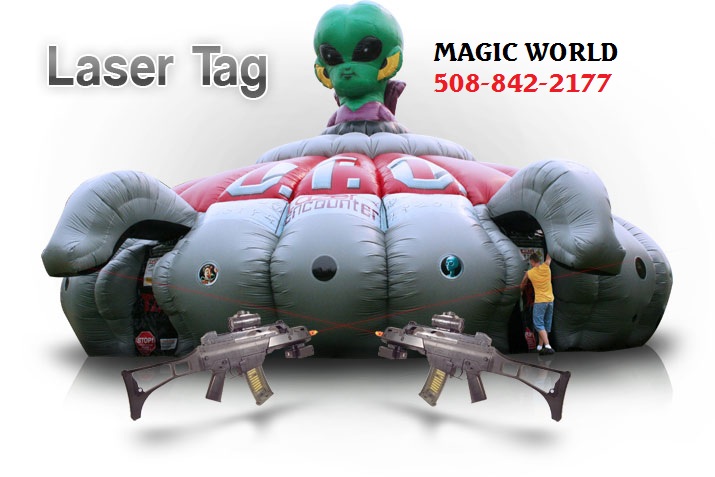 U.F.O. LAZER TAG
U.F.O. LAZER TAG WILL BRING THE WOW TO ANY EVENT. A FULL SIZE 30FT SPACE SHIP WITH A GIANT ALIEN HEAD POPPING OUT. YOU GEAR UP WITH OUR LAZER TAG GUNS AND ENTER A 1000 SQUARE FT. SPACE SHIP. U.F.O IS GREAT FOR LARGE EVENTS,GRAD PARTY'S AND CHURCH OUTINGS.
---
View Basket
Secure Checkout
Home | About Us | Contact Info
Feedback | News | Promotions