Two ways to order.
1. Order online at moonwalksbymagicworld.com
2. Call in your order at 508-842-2177.
CLICK ON LINE CATALOG FOR ALL RENTALS.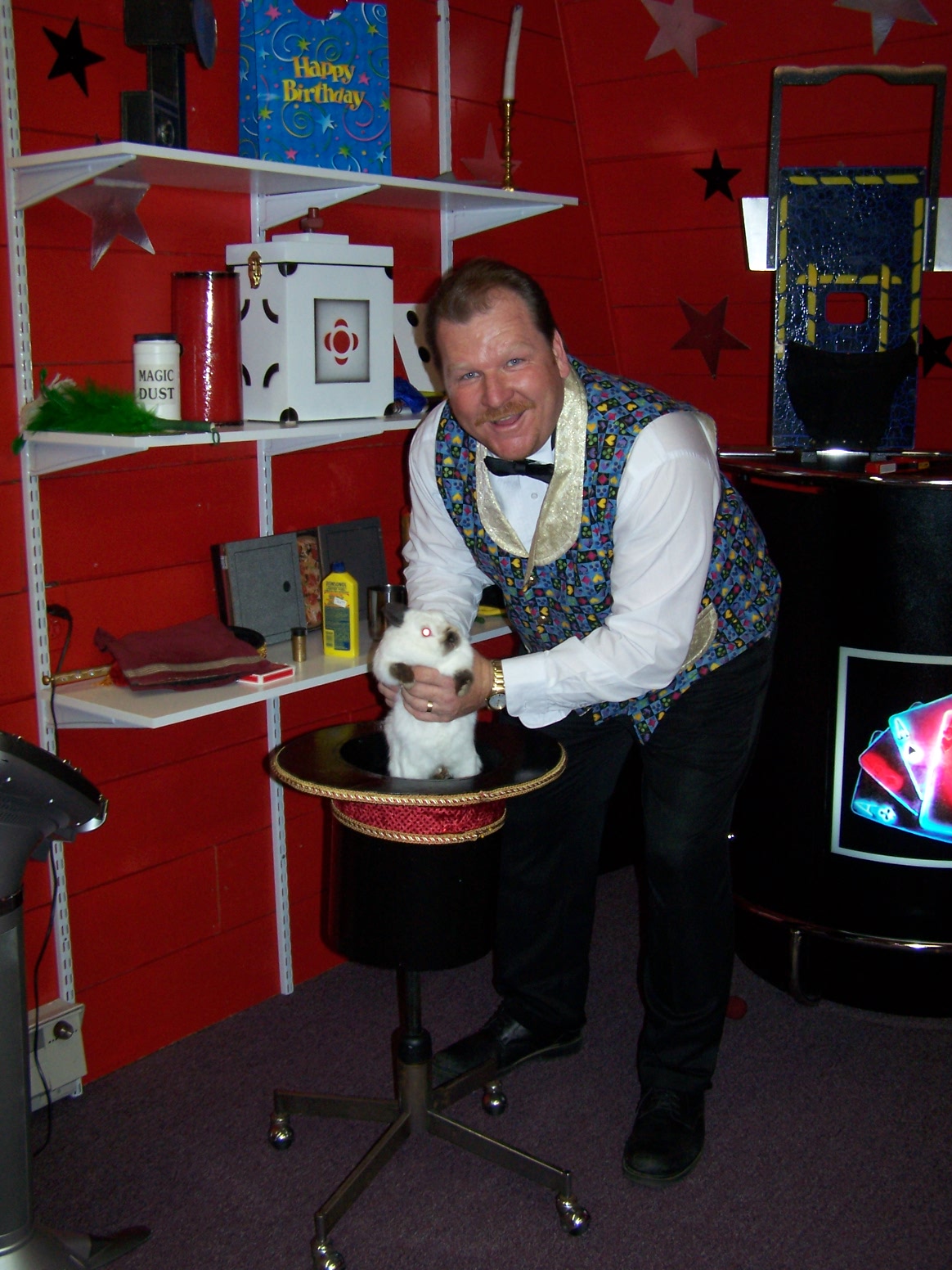 MR. MAGIC
BOOK YOUR NEXT PARTY AT KIDABRA AND YOUR KIDS WILL BE AMAZED BY MR. MAGIC AND HIS BIRTHDAY SPECTACULAR. MAGIC,MUSIC,BALLOONS,DOVES AND RABBITS ARE JUST A FEW OF THE SURPRISES IN HIS SHOW. MR MAGIC PERFORMS OVER 250 SHOWS PER YEAR. SO BOOK YOUR PARTY TODAY. KIDABRA, "WHERE YOUR CHILD BECOMES THE STAR!!"
---
View Basket
Secure Checkout
Home | About Us | Contact Info
Feedback | News | Promotions