Two ways to order.
1. Order online at moonwalksbymagicworld.com
2. Call in your order at 508-842-2177.
CLICK ON LINE CATALOG FOR ALL RENTALS.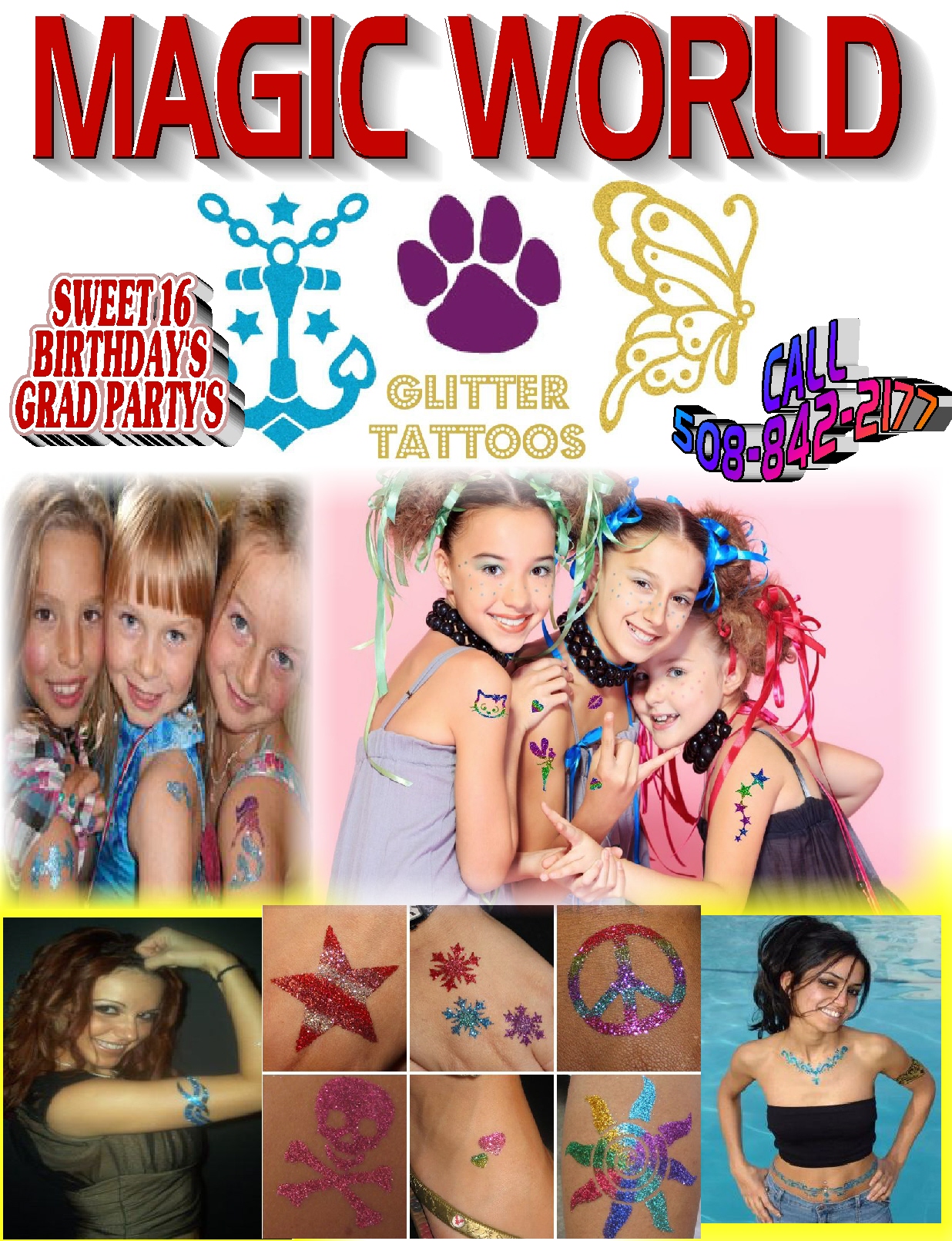 GLITTER TATTOO ARTIST
GLITTER TATTOO ARTIST IS GREAT FUN FOR ALL AGES. OUR GLITTER TATTOO ARTISTS CAN TATTOO 30 AN HOUR. GREAT FOR SWEET 16, BIRTHDAY AND HIGH SCHOOL GRAD PARTIES.
---
Home | About Us | Contact Info
Feedback | News | Promotions